Construction grade HPMC hydroxypropyl methylcellulose
building grade HPMC can significantly reduce the water absorbed by the wall and has good water retention. On the one hand, it can ensure that the cement has a longer compounding time. On the other hand, it can ensure that workers can scrape the putty on the wall multiple times. To ensure the quality of building.
Building grade HPMC has good building performance stability
The building grade HPMC produced by MIKAZONE can still maintain good water retention in high temperature environments, so it is suitable for building in summer or hot areas, and workers do not need to worry about the progress of the building.
Building grade HPMC can increase water demand:
The building grade HPMC produced by MIKAZONE significantly increases the water demand of putty materials. On the one hand, it increases the operating time of putty on the wall. On the other hand, it can increase the coating area of putty, reduce the amount of product used, and make the formula more economical.
We are proud of the customer cooperation and wide acceptance because of the best quality hpmc and good service .
Construction grade HPMC
Construction Chemical Hpmc – Building Material hydroxy propyl methyl cellulose
We have 15 years experience. Provide most effective HPMC with best price
OEM HPMC , customized HPMC and MHEC
Our product hpmc is exporter to Russia ,Afica, Eastern Middle , Asia etc
MikaZone™ Hydroxypropyl Methyl Cellulose(HPMC)  is non-ionic cellulose ether made by natural high polymer cellulose as raw material and series of chemical processing. It is an odorless, tasteless, non-toxic white powder that swells in cold water into a clear or slightly turbid colloidal solution.
MikaZone™ Hydroxyethyl Methyl Cellulose (HEMC) is a non-ionic cellulose ether that is made from natural polymer cellulose through a series of etherification reactions. It has the characteristics of thickening, dispersion, emulsification, film formation, suspension, adsorption, surface activity, water retention and protective colloid. 
MikaZone™ Hydroxyethyl Cellulose(HEC) is a series of non-ionic soluble cellulose ether, which can be dissolved in hot or cold water, and has the characteristics of thickening, suspending, adhesives, emulsion, film coating super absorbent polymers protective colloid, which is widely used in paints, cosmetics, oil drilling, and other industries.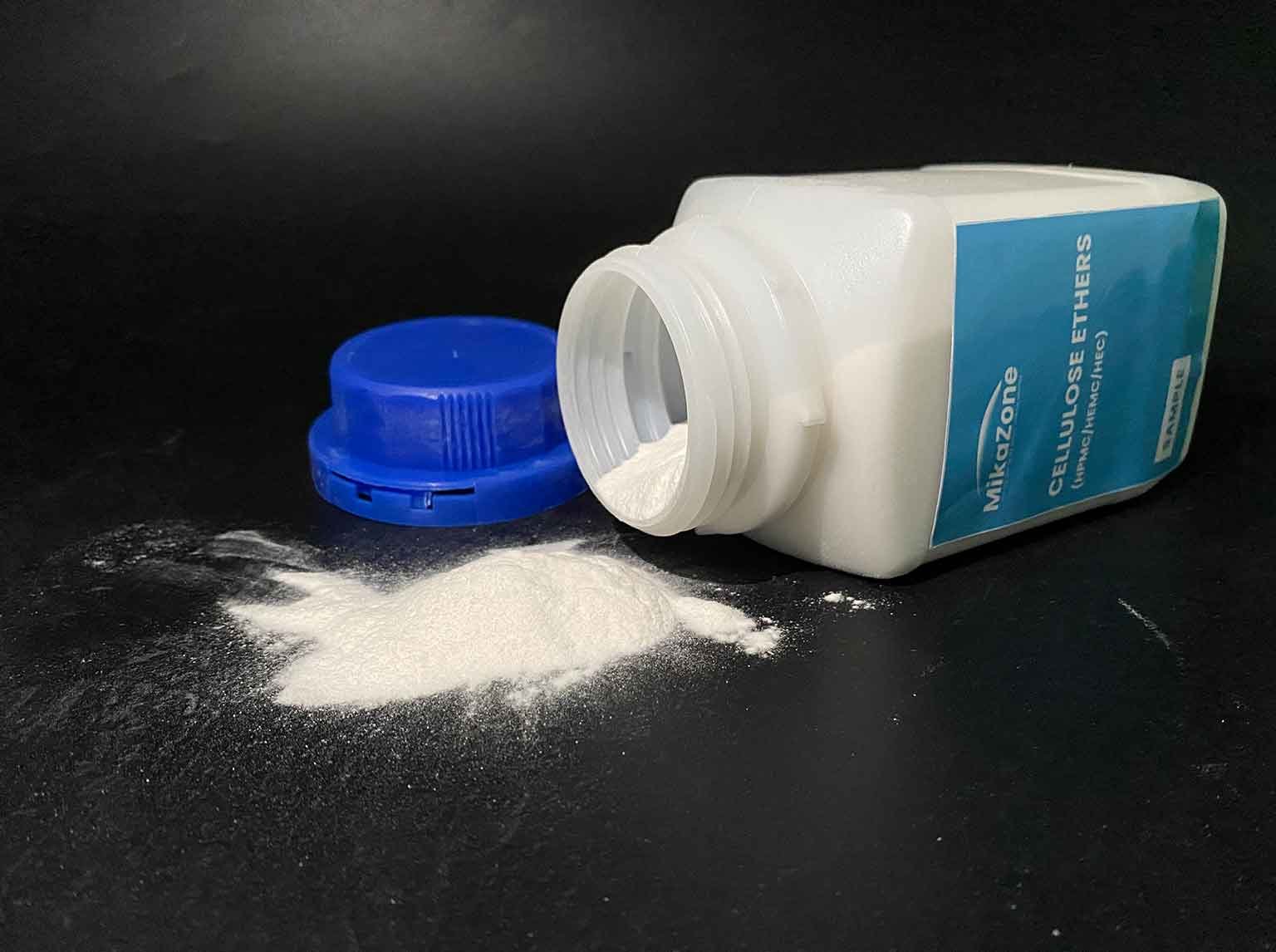 Mikavae™ Redispersible polymer powder (RDP) is a free-flowing, white powder obtained by spray-drying an aqueous vinyl acetate-ethylene(VAE) copolymer dispersion, uses polyvinyl alcohol as a protective colloid. It is especially suited for the construction industry, working as an important additive in dry mix mortar.